The Future of Storage
is here Today!
6000 Carnegie Ave Cleveland, Ohio 44103
(216) 361-1200
---
"Storage has always been outdoors, lacking security and temperature control. Our facility is unique among all other storage facilities." - Michael Sussen

---
Dear Future Customer,
Sussen Self Storage is committed to cleanliness, security, accessibility and the satisfaction of all our customers. Clevelanders now have a unique way to store and protect the precious belongings within minutes of major freeways and all in the heart of the Midtown business district. Our larger-than-life facility gives customers the ability to pull their vehicles directly into the warehouse and unload precious cargo onto wheeled carts that we provide. All items are carefully stored indoors in a temperature-controlled warehouse. Every unit is clean and dry, ensuring maximum protection of items. Storage units vary in size, offering space customized to fit the unique needs of every customer. We also specialize in automotive and palletized storage. We take vehicles into our facility and they are stored on the second floor to protect them from every element that could become a factor. The two-story building is equipped with a freight elevator for easy access to the second floor. To accommodate our customers with a larger payload, we offer "just in time inventory" space with no-hassle accessibility. With twenty-four hour surveillance cameras and armed guard response our building is exceptionally safe and secure inside and out. We encourage you to visit our location or contact our office today to speak to one of our trained storage consultants @ 216-361-1200. Visit our website
sussenstorage.com
.
Centrally located in the heart of greater Cleveland, with easy access to all local markets, Sussen has the ability to provide flexible warehousing services and custom applications to suit the needs of our customers from the largest fortune 500 industrial client to the small retail shop owner.
We can handle any excess or offsite inventories and we offer temporary or permanent storage, and many value added services.
---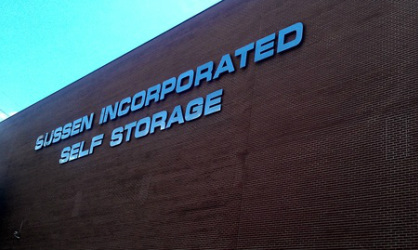 Loading and unloading docks
inside the building make your experience more convenient
and presents less risk to your items.

Our friendly and reliable service will turn your otherwise daunting task into an easy and pleasant experience.

---
Updates
---

Upcoming Auction

Oct. 13th 11:15 AM
6000 Carnegie AveCleveland, Ohio 44103
(216) 361-1200

---